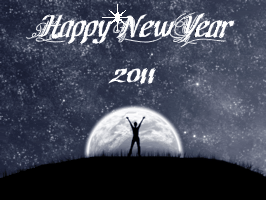 For the first time in at least 15 years I did not send out Christmas cards. I tried several times to get a cute picture of the boys together near my tree but never seemed to get the right shot. Finally, I got too busy and just gave up. As the cards poured in over the last week or so I was starting to feel bad! Not that anyone would think less of me for not sending out cards but I think I felt a bit less of myself. Why was I so focused on the boys together in a "tree shot"? We have so many cute photos of them separately, and they didn't have to be in front of my tree. Some of the cards we got were photos of family vacations taken over the last year, or of their kids doing something they loved. So I felt guilty for not sending anything out, especially since there are so many people I don't see as much as I used to. Sometimes the annual card is our only contact and to not even send that just wouldn't be right!!
One of my many attempts at the Christmas card photo
On Christmas Eve I did a very cute
Jib Jab
card, but only sent it to close family and friends. Great site, and everyone who came over that day or saw it on my Facebook page said it was hilarious. While I was on my computer I checked my email and got a GREAT offer from
Snapfish
, where I have been doing my cards for years. 50% off flat holiday cards until 12/31. Half off!! Why not do a New Year's card instead?? I found a cute design that allowed me to upload 12 photos of my family, which means I didn't have to settle on just a few perfect shots. Since I typically order about 80 cards, my cost was only going to be a little over $40 with shipping. Hallelujah. Sure I didn't make it by Christmas, and maybe my card will get less "face time" on the refrigerators of my friends but at least I'll feel better about getting the card out and am thrilled with the price!!!