This post is sponsored by
Tempur-Pedic
, the brand millions of owners trust to deliver their best night's sleep every night. Enjoy our Buy 2, get 1 free pillow offer now and give the gift of custom comfort to someone you love.
Aaah, the days of summer have officially passed. The cold weather has arrived and is here to stay...which means, no more coming down to breakfast in short sleeve pj's to eat fruit and read my email with the sun streaming through the window. No, when the weather turns, it means the holidays are nearly upon us and my mindset totally changes. There are so many things that I look forward to when Thanksgiving and Christmas are on the horizon. After the Halloween decorations are packed away, I start getting really....nesty. Nesty to me means, wanting to be home all the time. Wanting to be warm. Wanting to eat delicious, heavier foods in the company of my family and loved ones. How do I settle in at this time of year?
First of all, I have to admit I am a sucker for the RED CUP. What red cup might you ask? The red cup which may contain an eggnog latte, or a white chocolate peppermint mocha depending on my mood. You know the one...
That's right. Starbucks has totally made me a sucker.
I am not one of those people that is cold all the time. But around this time of year, I find myself starting my day and ending my evening with a nice fire. We have a gas fireplace, which doesn't have the nice smell or give off quite the heat of a wood-burning fire. It sure does have a lot of the charm, and less of the mess. I just want to sink into my couch and never get up. Wouldn't you??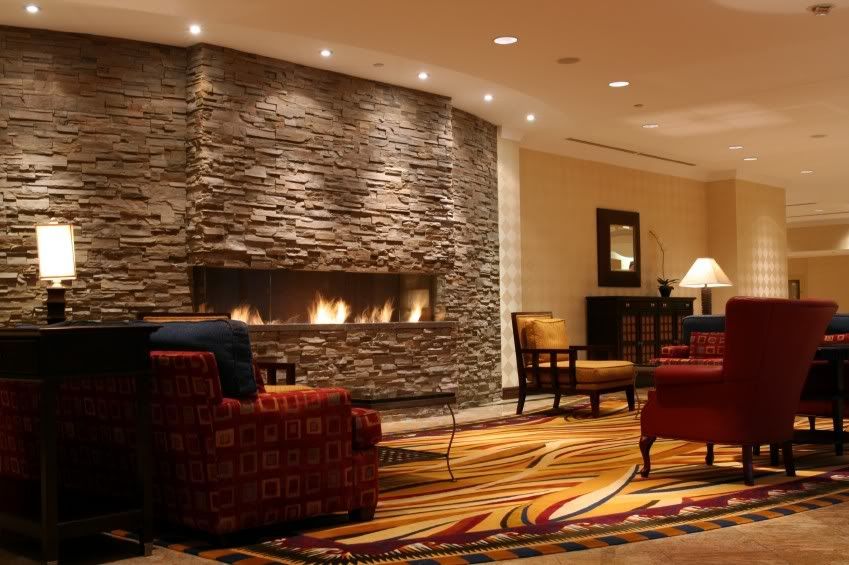 During the winter, I get super excited about cooking for the holidays. Fortunately my family helps out a lot. We don't always have the same thing every year, but there are things I surely look forward to consuming on either Thanksgiving or Christmas. My favorites are: Honeybaked Ham, Mom's mashed potatoes, Mom's yams, my green bean casserole (no creamed soups are harmed during the making of this casserole) and my Grandpa's tamales. The years we have tamales are fun. Because they are so much work, we all get together to help. And, we enjoy them like we won't have them again any time soon, because, well...we won't.
They look so harmless, but so bloody time-consuming
Beyond special holiday meals, I just get really into cooking and domesticity in general. Out comes the crock pot this time of year! I love making hearty stews, soups and do a lot of baking. We deck out our house in lights outside, and the inside of our home is a winter wonderland.
Probably the thing I love the MOST about the holidays is the extra time off I get to spend with my family, especially with my boys. They are growing up so incredibly fast, and nothing makes me happier than enjoying lazy, cozy days with them.
They look so innocent but they are a handful!
My kids have 4 full days off in November, and a slew of minimum days. December has about 2 weeks off from school...and in between all that this year we are doing a 3 day trip to Disneyland. Have you ever been to Disneyland around Christmas time? My family just loves all the decorations, and they have the best parade. We realize we are fortunate to live in the same state and its more convenient for us to go than for others. It's still a big trip for us but with kids our age, its so worth seeing their eyes light up.
The Castle At Night
What holiday comforts do you enjoy most? Do you get really into it and go all out with decorations and cooking or are you ho hum about it and content to enjoy those things in other people's homes where you don't have to unpack, put up, and take down decorations?
Comfort is the perfect gift for everyone on your holiday gift list, so be sure to take advantage of
Tempur-Pedic's
Buy 2, get 1 free pillow offer! I was selected for this sponsorship by the
Clever Girls Collective
.