Girls Night Out. At my age, it doesn't mean squeezing into tight dresses and hitting the clubs. Really, it means plain and simple - just the girls, and the night involves talking, eating and drinking. Last night, we had an evening planned at a new restaurant downtown, just my 6 oldest and bestest girlfriends. We had been planning it for almost 2 months. Unfortunately the day of, 2 of our girlfriends had to back out. I was bummed, but 4 of us still planned to meet at a restaurant we all love that is close to all of our homes.
Aqui
serves fresh, natural and organic food at very reasonable prices. And they make the BEST margaritas!
Definitely Not Us Last Night
I wasn't feeling particularly lousy, maybe a
little
PMSy, but I just needed to get out. Considering the small amount of free time I get, sometimes I am just itching to do something. I need to talk and vent and its nice to speak to someone who is taller than 3 feet and doesn't need me to take them to the bathroom. I don't even think they realize it, but I felt SO much better after the night was over. I didn't go out looking for therapy, but I came home healed!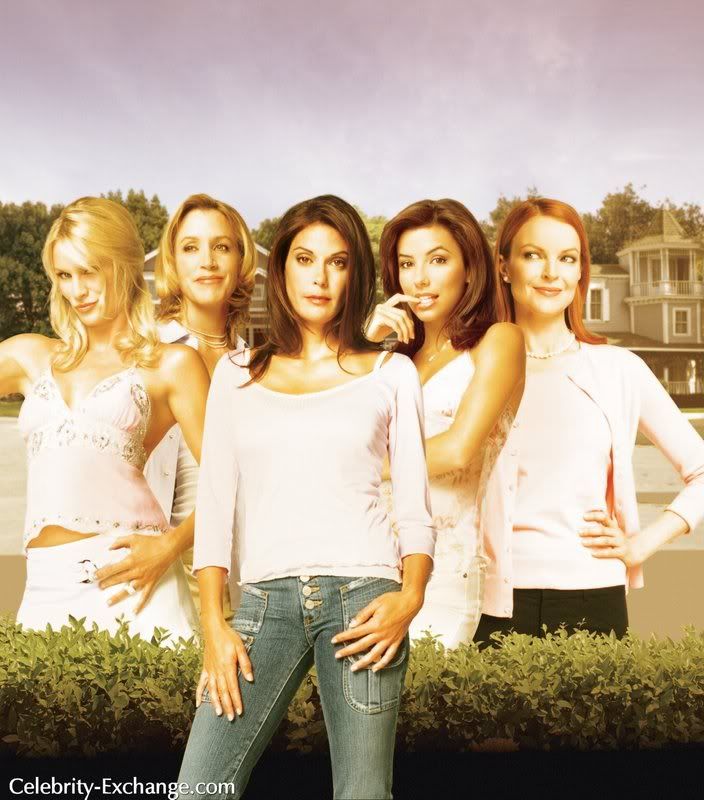 Ok, this is a little more like it - although none of us are strictly "housewives"
For $20, these are some things I learned last night:
My 4yo Monkey is not going to need me to lay down with him and read books until he falls asleep forever. I should be enjoying this time because one day he's going to tell me to get out of his room.
There is no reason I should feel rushed for my 2yo Buddha to be in a big-boy bed. There is no harm in keeping him in the crib until he is trying to climb out.
Monkey will eventually learn to control his impulses and not react so dramatically when things don't go as planned. He will grow out of it. Don't panic.
I shouldn't stress about my children's schedule next year with one in preschool and the other in kinder and both getting out and different times. I should be able to find a carpool, or utilize the school bus.
Don't feel guilty about being a working Mom. Period.
Just wait til they have homework. My friend Jessica is so sick of homework and having to constantly ride her daughter to get it done, or help her do it. Little did we know when we graduated we weren't done with school yet!
I think Jessica also felt good about venting about that and work related stress/irritation...working Moms have a whole other set of people we have to deal with that we can't tell what to do "just because." Wouldn't that be funny if we could threaten our co-workers with, "I'll take your iPhone away if you don't do that spreadsheet for me right now." Or "Give me that promotion or we are keeping you home from the company party."
It doesn't end here - my friend Susan has a college age son who is having a hard time finding a job in this economy and has the appetite of a lumberjack. According to her, when he notes that they are out of milk, she tells him "Go buy some. I can't sh*t out a gallon of milk."
We shared a lot of laughs. It was so good to see a couple of these girls for the first time since the holidays. I have known them since the '80's. Gwen is actually my running buddy, and it was so nice to see her in a different setting. We weren't sweaty with our hair up in pony tails...we had normal clothes on and actually got to see what we really look like!
Every time I have shared parenting concerns with Susan and Jessica, they have always been so understanding, so helpful and full of answers. They both had children when they were in their 20's, so my kids are starting school and theirs are graduating. It's kind of funny but I am so lucky to have their wealth of knowledge to tap into. They have been through and done everything that I am going through and they always make me feel so
normal.
Thanks ladies, I am so lucky to have friends like you! I can't wait until the next time we get together!
Do you have a good friend that you just love to get together with? How do you take a break from being a wife and mother - which is really a never-ending 24x7 job?